My name is Nick Waterman, and I am a Radio Amateur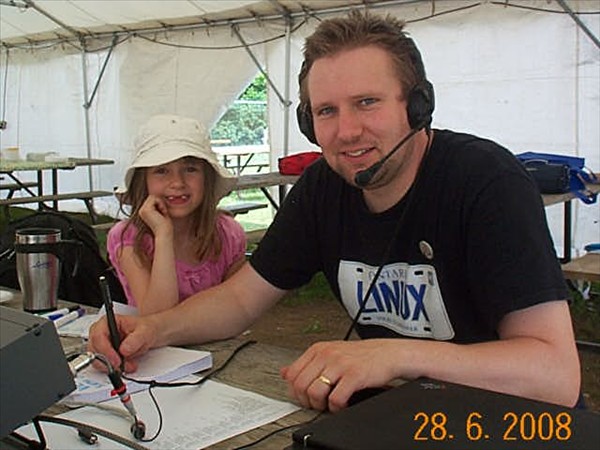 (Me and my daughter at Field day 2008)
The QTH
G7RZQ, DXCC England, ITU 27, CQ Zone 14, Locator IO91rk
VA3NNW, DXCC Canada, ITU 4, CQ Zone 4, Locator EN93rk
The rig
KPA100 - the internal 100W amplifier
KAT100 - the external 100W ATU
KSB2 - the SSB option
oh, and the finger dimple!
Other equipment
My software
I have written a few bits of Amateur-radio related software, including, but not limited to:
Also...
I'm also a member of KWARC - the Kitchener-Waterloo Amateur Radio Club, and elected 2009-2010 President. In Jan 2010 I gave a presentation called An Introduction To CDMA, and in April 2010 I gave one on PSK31 and WSPR. In Sept 2010 I demonstrated my LED Dance Floor and in Oct 2010 I put together the KWARC QUIZ [244KB PDF] with questions from the exec, Industry Canada, and a few other sources.